Local Events
Go Jet-Skiing, Listen to Live Music, or Marvel at Sand Sculptures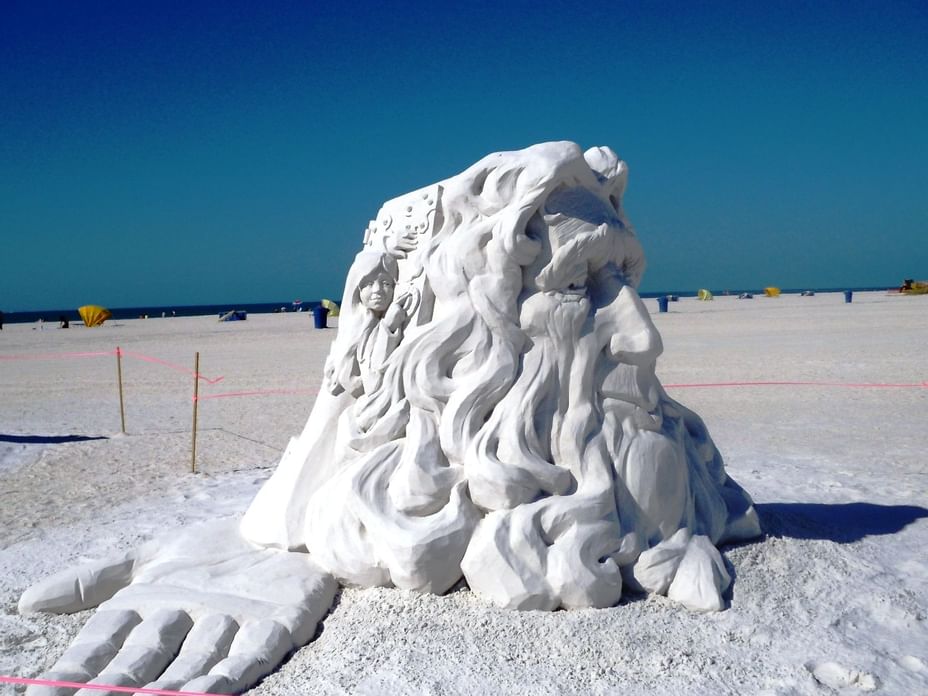 Exciting and unique local flavor can make the difference between a regular vacation and a truly memorable one. At Bilmar Beach Resort, we take pride in the fact that we remain in the middle of a community with something for everyone. Treasure Island plays host to several events, and you can take part in all of them within walking distance of the front doors of our beachside getaway. Your family will be talking about this vacation for years to come!

From jet-skiing on the open water and collecting shells on the beach to attending local music festivals or marveling at complex sand sculptures, there is no limit to the fun available to our guests. When you visit Treasure Island, make Bilmar Beach Resort your headquarters for taking in all the sights and events that we have to offer.

Sanding Ovations Sand Sculptures & Music Festival
As the Sand Sculpture Capital of Florida, Treasure Island plays host every November to this exciting annual festival. You can marvel as master sand sculptors compete against each other, as well as enjoy crafts, food, drinks, and activities for children. Original works of art are on display until the New Year.

Firestone Grand Prix At St. Petersburg
Every April the streets of St. Petersburg are turned into a thrilling racecourse with some of the fastest drivers in the world. Reserved seating and VIP packages are available.

John's Pass Village Festivals
Just up Gulf Boulevard, John's Pass Village plays host to some of Florida's best open-air festivals including the annual John LeVique Pirate Days and the October Seafood Festival featuring the best of the Gulf Waters fresh seafood, crafts and entertainment.

Treasure Island Events for the Whole Family
Spending time in Treasure Island isn't complete without experiencing exciting events. From the annual Spring Car Show, Easter egg hunts to a spooky Halloween adventure, there are always family-friendly events to entertain the whole family. Treasure Island beach and the Bilmar Beach Resort light up with color during the annual Treasure Island Kite Festival and the Fall Kite Festival.

During the spring season, the Friday Open Air Market across the street from our resort offers an affordable shopping experience for all tastes. You can find a wide variety of exciting local events in Treasure Island and the Tampa Bay area throughout the year, including the free concert in the park series every Friday in October.

Holiday Boat Parade is an annual event enjoyed by the Treasure Island residents and our December visitors. Leaving from The Club of Treasure Island and cruising the intercoastal waterways around the island attendees can view over 50 yachts and boats decorated for the holiday season.

Be sure to ask about upcoming Treasure Island events when booking your stay at Bilmar Beach Resort.