Social Events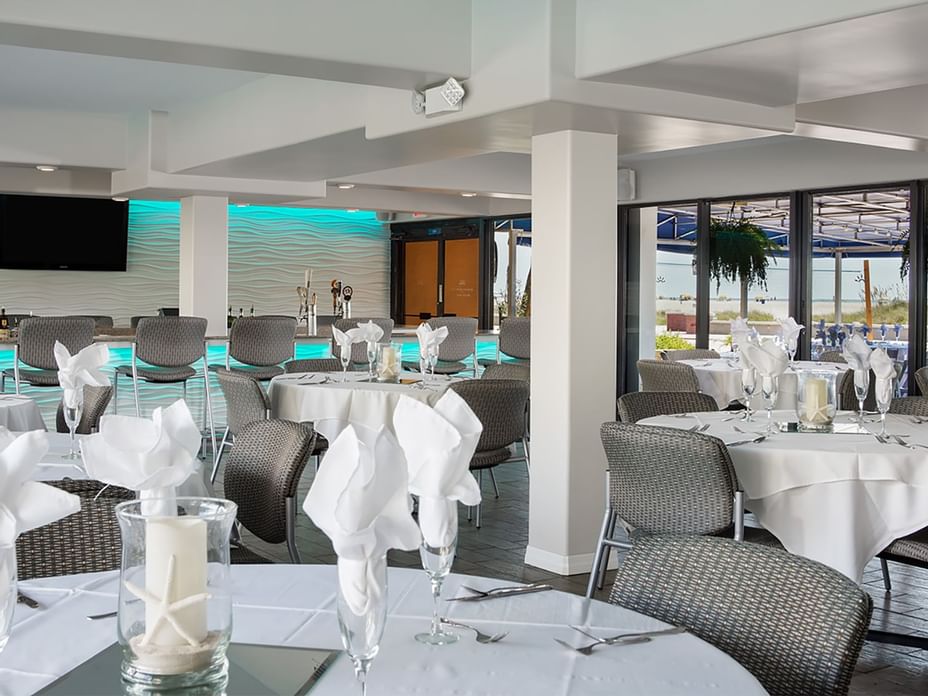 Whether you are a local with a large social event in mind or you need to book a vacation for your extended family, we are here for you! With a location right on the beach guaranteed to wow your guests, we can take any social event to the next level with the view alone. Add in the fantastic catering and spacious rooms that have made Bilmar Beach Resort the jewel of Treasure Beach and you have an unbeatable social event location.
Local clients in need of spacious ballrooms to host their family reunions and out-of-town organizations that want to mix business and pleasure can find everything they need under one roof. Bilmar Beach Resort is located on one of the most beautiful beaches in Florida, and we remain a short distance away from Tampa, Clearwater, St. Petersburg and Orlando.
Allow your guests to enjoy the beach air and amazing sunsets when they mingle outside on our spacious patio. In addition to outdoor space, we also have two Penthouses with floor-to-ceiling windows that offer an unforgettable view of the sand and water for smaller gatherings. Because we want to make your social event perfect, we can fully customize any room in the resort to fit your guests. Also, we also offer special group rates for out-of-town event attendees who will be staying in our resort.